What's happening?
We're having a community read with special events! Come to a library in Skamania County in April and pick up a copy of The Music of Bees by Eileen Garvin to read and bring back so others can read it, too.
We'll have a book discussion on Tuesday, May 3, 2022 from 5:30-7 pm, and other speakers and programs during the month including an author visit. Choose events that appeal to you, and join in!
About the book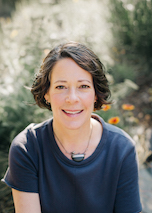 A feel-good, thought-provoking read for unsettled times, The Music of Bees by debut novelist Eileen Garvin follows three lonely people—a widowed beekeeper, a struggling teenager, and an anxious drifter—searching for purpose in rural Oregon while coming to peace with the painful detours in each of their lives. When the trio is thrown together on a local bee farm, they start to understand each other's insecurities and find surprising friendship, healing—and maybe even a second chance—just when they least expect it.
A beekeeper herself in Hood River, Oregon, Eileen Garvin is well-versed in both the beekeeping world and the lifestyle and beauty of rural Oregon. A travel writer and memoirist whose work has appeared in Psychology Today, The Oregonian, and other outlets, Garvin's writing about the subtle healing of beekeeping is magical and will appeal to readers who loved Delia Owens' lush nature writing in Where the Crawdads Sing. Even more impressive is Garvin's wholly original cast of characters—quirky, salt-of-the-earth people who step up to help their community when they're needed most.
Learn more about bees
Read a book

Adult Non-Fiction

Adult Fiction

Board books

Easy Fiction and Non-Fiction

Juvenile Fiction and Non-Fiction

Watch a film

Use these online resources