The festival is over for this year, but you can watch recordings of the sessions on YouTube!
Join us!
Our fifth annual festival of local authors and illustrators is a two-day virtual extravaganza on Saturday, October 9 from 10 am–5 pm and Sunday, October 10 from 10 am-3:15 pm. Events include a keynote address and events for children and families on Saturday, Imagined Ink writing workshops for teens on Sunday, and author readings and workshops and panels for writers throughout the festival.
Keynote speaker: Laura Stanfill
Books matter, not just by offering a safe and steady haven in times of crisis, but because the joy of writing and reading is itself an act of resistance. In this year's keynote, Laura Stanfill, a novelist and the publisher of Forest Avenue Press, will speak about books being her first friends and how writing, reading, and publishing have sustained her through the uncertainty of a global pandemic.
Book sales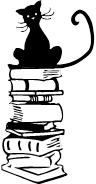 Vintage Books, a family-owned independent bookstore in Vancouver, is our bookstore partner. Many of the author's books can be purchased through their website.
Note: if a book you'd like to purchase is not available, please check the author's website for more information about how to purchase!
Appreciation
Special thanks to Christy Peterson, our author coordinator, who spends countless hours coordinating Words & Pictures every year.